Moonroof vs. Sunroof: What's the Difference?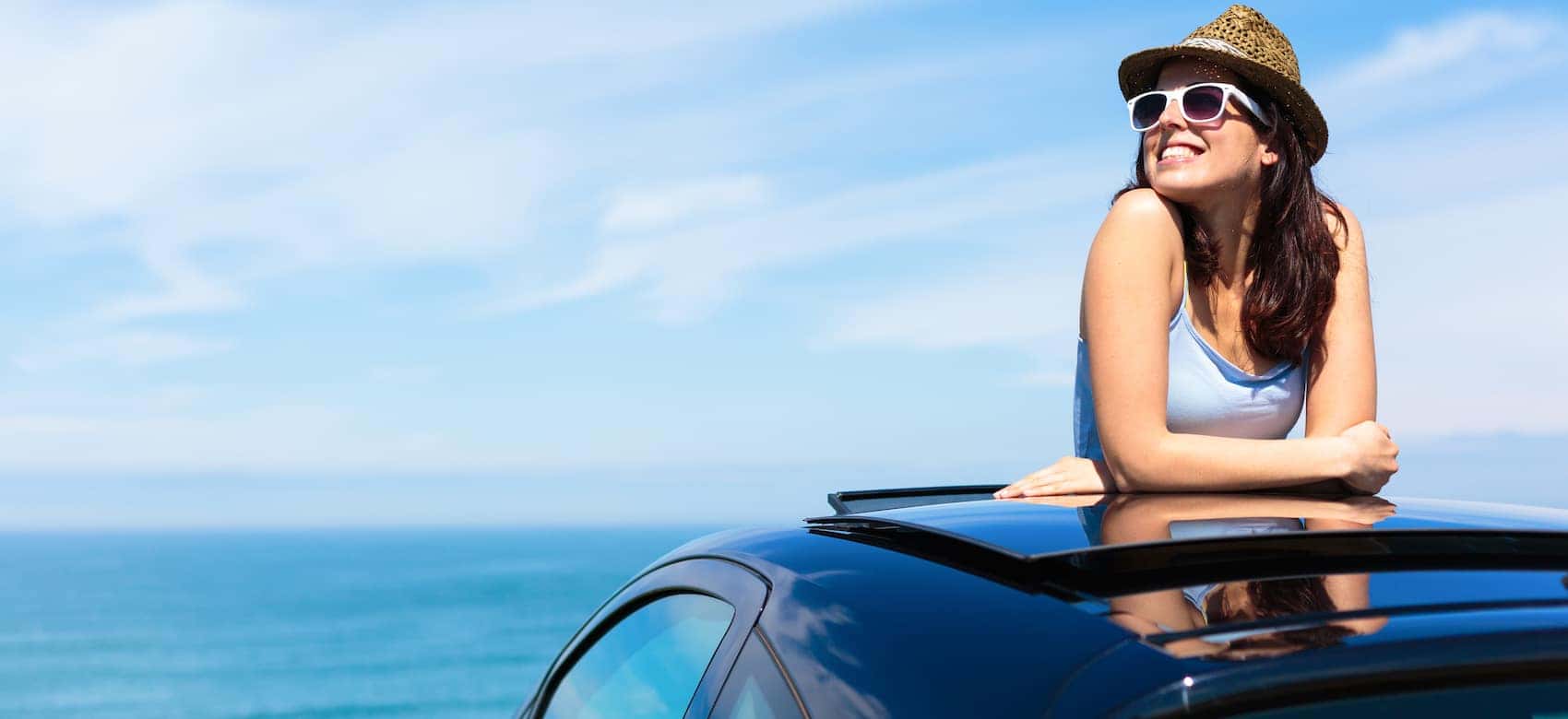 The simple answer is that a sunroof lets in more light than a moonroof. If you're choosing features for your new Kia vehicle in Rolla, you may want to know more about what's the difference between a sunroof and a moonroof on a Kia vehicle. Here's what we tell car-buyers:
Sunroof — A sunroof is a glass or metal panel installed in the vehicle's roof. It may slide all the way open or pop up to let more light and a breeze into the cabin while you drive.
Moonroof — A moonroof is more often a tinted glass panel that slides between the roof and the headliner. It may also tilt open to allow fresh air into the cabin, like an additional car window.
Even though the terms are sometimes used interchangeably, there is a difference between the two. Below, we'll discuss the difference between sunroof and moonroof benefits for your Kia vehicle.
What Are Panoramic Roof Systems?
There are many types of sunroofs and moonroofs that will all create their own effects in your Kia cabin. Available types include pop-up, spoiler, inbuilt sunroofs, top-mount, solar, removable, electric, and electronic. We find that Jefferson City drivers are most enthusiastic about the panoramic variety. Check out a few key facts about this popular choice:
Panoramic sunroofs and moonroofs tend to be offered as optional luxury features, but are growing more common as standard features on luxury vehicles.
Depending on vehicle size, a panoramic roof may be dual-paneled with a supporting bar between the two glass sections, or it may be one large section.
Panels may be operable or fixed. In dual-paneled designs, this allows front and rear passengers to open or close their panel as much as they wish.
Kia Vehicles with a Moonroof or Sunroof
Kia sunroofs come in a variety of types and sizes, and are most often available as optional features. Standard sunroofs are smaller and positioned directly above the front seats. Panoramic sunroofs span the entire length of the roof, letting in an incredible amount of light for all passengers. Take a look at which 2020 Kia models offer standard or panoramic roof options:
Optima
Cadenza
Stinger
Sportage
Sorento
Telluride
Sedona
Explore Exciting Kia Interior Features in Rolla!
If you want to compare a moonroof vs. sunroof for yourself, stop by to browse our new Kia inventory near St. James. We're happy to answer any questions you may have about Kia accessories on any 2020 Kia model, and new interior features on popular models like the 2020 Kia Soul. Contact us to schedule your test drive today, and be sure to learn more about benefits of a used Kia and the Kia Soul price.