Our Favorite Pizza in Rolla, MO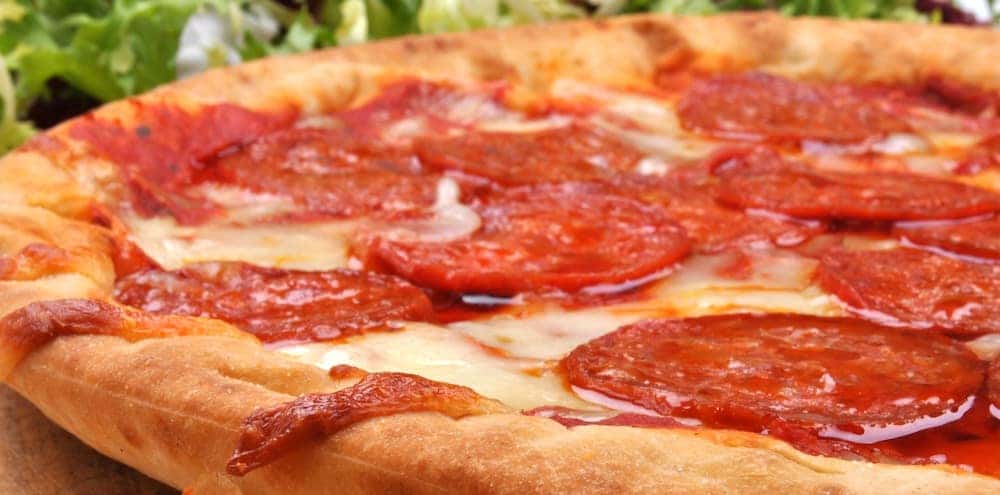 Are you in the mood for pizza in Rolla, MO? You've come to the right place! The locals at Kingdom Kia know the best spots in town, and we're happy to share our pizza picks with fellow foodies, whether you opt for Penelope's Restaurant or Alex's Pizza in Rolla. From classic pizzerias to sensational steakhouses, we've got great options that are sure to satisfy any appetite after a day of fun activities or outdoor adventures. In from out of town? Check out these Rolla hotels and campgrounds, or the best restaurants in Springfield, MO as you plan your visit. Let's take a look at our top four hit restaurants in Rolla, MO, so you can plan your next meal accordingly!
Alex's Pizza
A multi-year winner of the "Certificate of Excellence", Alex's Pizza is a Rolla institution. No matter your age and your food favorites, you're sure to enjoy a slice or two of gourmet pizza at this local eatery. The talented staff makes the dough and sauce in house, so you can expect a fresh pie every day.
Choose from classics like Margherita and BBQ pizza or offbeat choices like Gyros and Buffalo Chicken. Plus, you can opt for hearty sandwiches or salads if you'd like something a little different. There's plenty of options to please everyone in your grop when you go to Alex's Pizza.
Penelope's Restaurant
If you're heading to lunch with a group of people, Penelope's Restaurant is a great choice. Of course, they have fantastic handmade pizzas that are packed with toppings. But you can also try gluten-free pizzas for those with dietary restrictions or vegetarian pies for those who are skipping the meat.
Someone in your group not in the mood for pizza? It's easy to accommodate everyone at this location. Penelope's also offers tons of Greek specialties like souvlaki and spinach pie, so there's something for everyone's tastes!
Pryor's Fresh Pizza
Are you a thin-crust fanatic? Then you need to plan a trip to Pryor's Fresh Pizza! This restaurant specializes in its own unique thin crust, covered in fresh toppings and tons of melty cheese, but you can also get a thick crust pizza if you'd prefer a chewier bite. This quaint restaurant has been a part of the Rolla community for decades, and the locals can't get enough of the delectable menu.
Imo's Pizza
When you think of the quintessential St. Louis slice, you think of Imo's Pizza. The thin-crust pie is covered with Provel cheese and cut into squares, and you'll find yourself grabbing slice after slice of this addictive recipe. Of course, you can also choose from a number of delicious appetizers and sides, but the pizza is the real star of the show here.
Rely on Kingdom Kia for Rolla Info
Whether you attend Imo's Pizza for a classic St. Louis slice or head to Alex's Pizza in Rolla, there are many great pizza options in the St. James area! Need more Rolla pizza recommendations? Want to let us know if we missed your favorite restaurant? Feel free to contact us at your convenience! We're here to help you find all of the best things to do in the Springfield area.