How to Reset Your Tire Pressure Light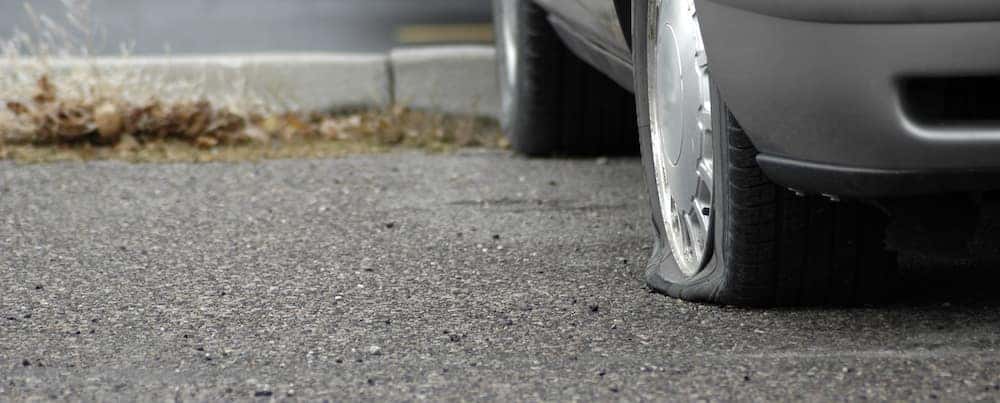 If your tire pressure light remains on after you've inflated your tires, you may have to reset it. Your tire pressure monitoring system (TPMS) is critical to the safety of your vehicle, and it's important to make sure it's activated. If you're running into problems with your TPMS light on, take these steps, or bring your vehicle to the service center at Kingdom Kia near Springfield (you might be due for a tire rotation anyway).
Resetting Your Tire Pressure Light
After you properly inflate your tires, the tire pressure light should go off on its own. If it remains on, there are a few actions you can take:
Drive at or above 50 mph for 10 minutes. This can cause your sensor to reset the next time you turn on the car.
With the vehicle off, turn the key to the "On" position, but don't start the car. Hold the TPMS reset button until the tire pressure light blinks three times, then release it. Start the car and wait 20 minutes for the sensor to refresh. The tire pressure monitor reset button is usually located beneath the steering wheel. If you can't find it, check the user's manual.
Inflate all tires to 3 PSI over their recommended amount, then deflate them completely. Be sure to include the spare tire, as it may have a sensor as well. Once they're all deflated, re-inflate to the recommended tire pressure.
With the vehicle off, disconnect the positive battery cable with a wrench. Turn the car on and honk the horn for about three seconds. This will discharge any power still stored in the vehicle. Then reconnect the battery.
What Does a Flashing Tire Pressure Light Mean?
Tire pressure sensors often use a battery, and a flashing or blinking tire pressure light can often be a sign that the battery needs replaced. It could also indicate a problem with one of the sensors. Either way, you'll want to schedule service at Kingdom Kia near St. James for your TPMS reset and any necessary diagnosis. We can figure out the problem and get you back on the road safely.
Properly Inflate Your Tires
While a TPMS light reset might be all your vehicle needs, that light often comes on for a reason: your tires need air. Whether you're searching for your Kia Optima tire pressure, your Kia Sorento tire pressure, or just the PSI you need for a used car, there's one place you should look: the door frame. If you look in the driver's side door frame, you should find a small chart detailing important specs, including PSI.
For many vehicles, including the Kia Optima, tire pressure should be at or around 34 PSI for the main tires and 60 PSI for the spare. If you've filled your trunk up to the brim with bricks for your next landscaping project, you can fill those rear tires up more (up to 60 PSI), but you'll want to let some pressure off once you've driven that load home.
Visit Kingdom Kia Today
Figuring out why your TPMS light won't turn off can be tricky, and the easiest way to figure out the problem is to visit Kingdom Kia. We have the equipment and experience to hunt down the issue quick. Contact us with any questions you have about tire car, what an alternator does, or how to check your oil. You can also schedule service conveniently online!
Spark plugs may be tiny in size, but they are a major component to the function of your new or used Kia vehicle. And, like many other vehicle maintenance practices, spark plugs must be replaced as you continue to use your car. But, just how often should you change your spark plugs? Well, a good…

If you're one of the many St. James drivers wondering, "Why is my car leaking water?," you'll be glad to know that you're not alone. First off, if your car is leaking water, this is not as serious a problem as you might have guessed. When your vehicle is activated, the car's air conditioning system creates…

An alternator is an essential component to your vehicle, but are you familiar with its actual function? The alternator is the common unsung hero of your vehicle as many drivers can easily think that the battery powers the car, it's only used to start it. It is responsible for sending power to the car's electrical…