Auto Service You Need, When You Need It
Most drivers know how important it is to keep up with car maintenance, but do you have a routine maintenance schedule for your St. James ride? What happens beyond the oil change and tire rotation schedule? Should you worry about when to have your belts replaced? The Kingdom Kia service team and parts team is here with your guide — just remember that this is a guide, and you should always refer to your owner's manual for proper care.
---
Every 3,000 to 7,000 Miles
The routine maintenance services you have performed every 3,000 to 7,000 miles are the ones most drivers know — because they're the most common and often the most essential to maintaining vehicle health. These include:
Oil Filter Changes
Fluid Level Checks (Transmission, Coolant, Power Steering, etc)
You should also be occasionally inspecting your lights, checking your windshield wipers for wear, and keeping an eye on your tire tread depth.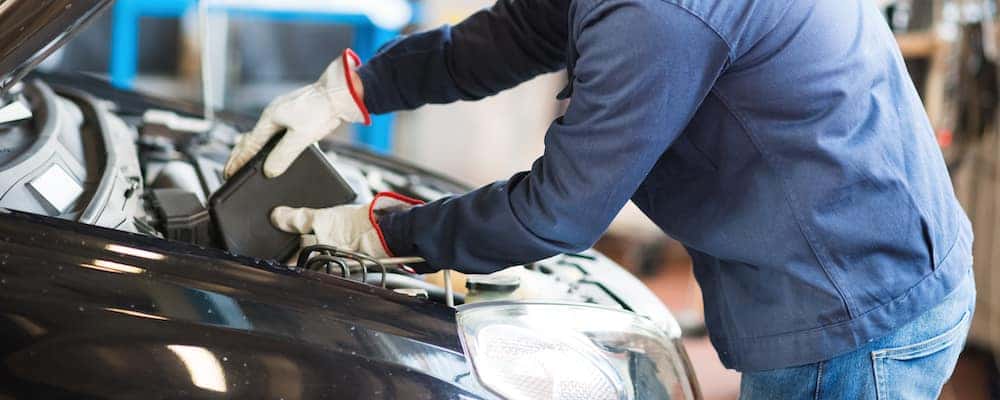 ---
Every 15,000 to 30,000 Miles
Replace Air Filter (15,000 miles)
Inspect Battery (20,000 miles)
Inspect Cooling System (20,000 miles)
Replace Fuel Filter (25,000 miles)
Replace Power Steering Fluid (30,000 miles)
Inspect Radiator Horses, HVAC System (30,000 miles)
Inspect Brake Pads and Suspension (30,000 miles)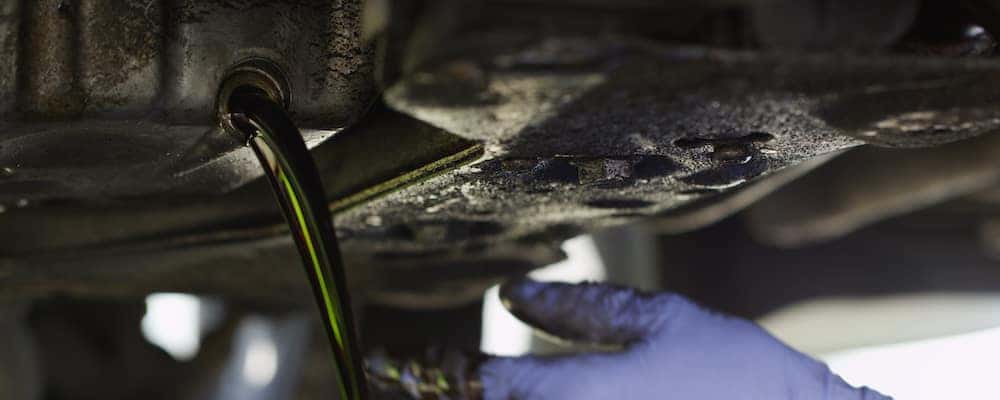 ---
Every 40,000 to 50,000 Miles
Inspect Spark Plugs and Wires (40,000 miles)
Inspect Ignition System (40,000 miles)
Depending on your vehicle, your spark plugs may be engineered to last for well beyond 40,000 miles, but once you hit that threshold, we recommend regular inspections of the plugs, the wires, and your ignition system with your other maintenance needs.

---
Every 60,000 Miles
Replace Brake Pads and Brake Fluid
Replace Radiator Hoses and Coolant
Replace Power Steering Fluid and Timing Belt
Inspect Suspension and Tires
Inspect HVAC
As with spark plugs, the life of brake pads can vary significantly. While many of these components are certainly a "replace-as-needed" scenario, once you have driven this far on them, we advise replacing them as a preventative measure. After all, if you drive on thin brake pads for too long, they can seriously damage your rotors.

---
Schedule Service at Kingdom Kia
We make it easy to keep up with your routine maintenance schedule; just schedule your service appointment online. Make the trip from St. James or Springfield to Rolla to keep your car running well for years to come.
---
More From Our Service Department
Spark plugs may be tiny in size, but they are a major component to the function of your new or used Kia vehicle. And, like many other vehicle maintenance practices, spark plugs must be replaced as you continue to use your car. But, just how often should you change your spark plugs? Well, a good…

If you're one of the many St. James drivers wondering, "Why is my car leaking water?," you'll be glad to know that you're not alone. First off, if your car is leaking water, this is not as serious a problem as you might have guessed. When your vehicle is activated, the car's air conditioning system creates…

An alternator is an essential component to your vehicle, but are you familiar with its actual function? The alternator is the common unsung hero of your vehicle as many drivers can easily think that the battery powers the car, it's only used to start it. It is responsible for sending power to the car's electrical…