How to Remove Stickers from a Car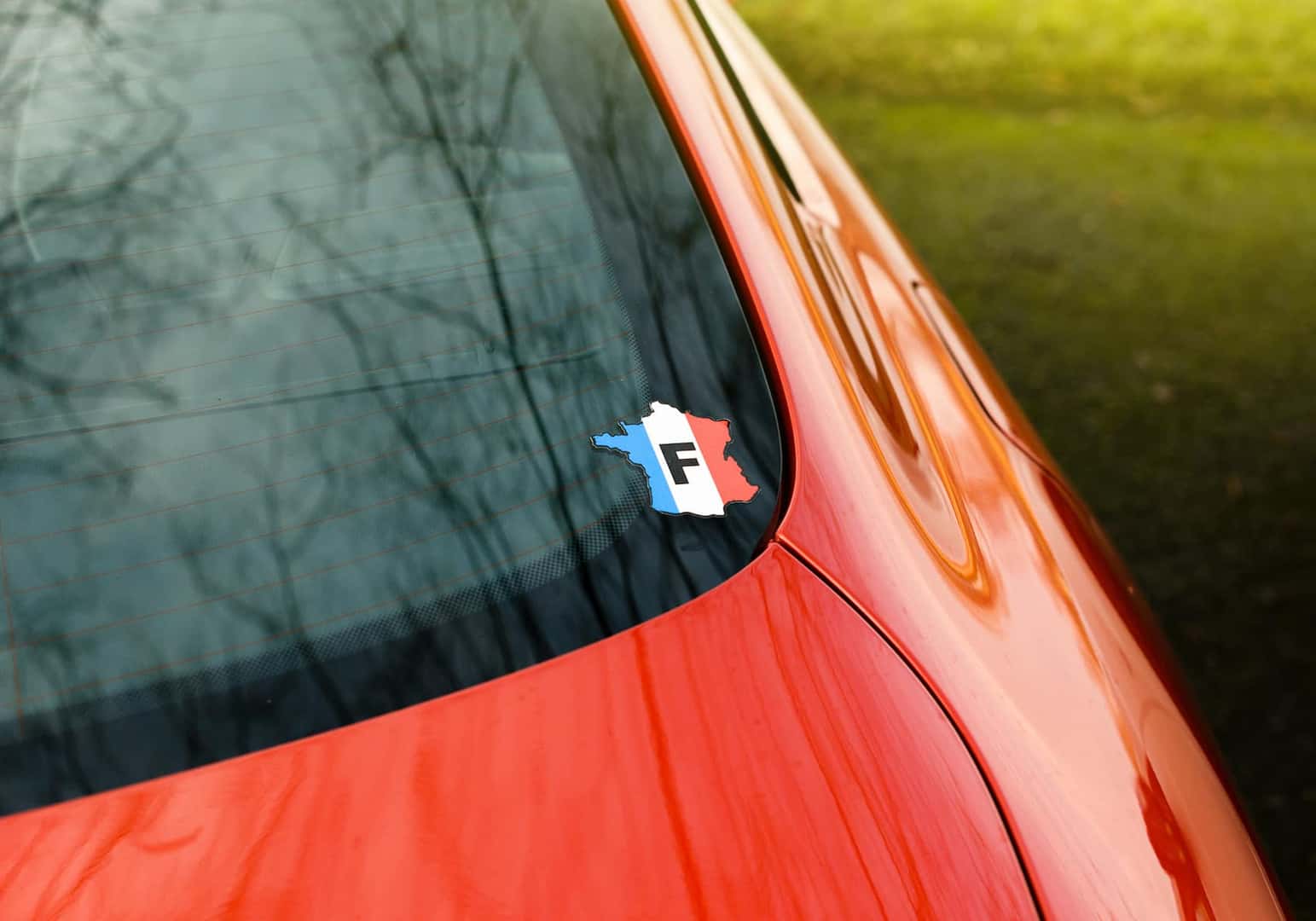 Whether you're getting a used car or want to clean up the look of your Kia sedan or SUV, it's important to know how to remove stickers from car windows, bumpers, or anywhere else on your vehicle. If you're looking to trade-in your used vehicle, this will help it look more enticing to buyers and dealerships. Learn more about how to get stickers off cars with the helpful team at Kingdom Kia.
How to Get Stickers off a Car Body
If you want to get rid of stickers on the body of your car, you have to be careful not to damage the paint in the process. The guide below with not only tell you how to easily remove the sticker but also how to remove sticker residue from cars which can often be overlooked. First, you'll need the following items:
A bit of car washing soap
Hair dryer
Plastic card (library card, membership card, etc.)
Tree sap remover or Goo Gone Automotive
Clean, dry towels
After you have everything you need, follow these simple steps:
Using the car wash soap, clean the entire sticker and surrounding area.
With the hair dryer on hot, hold it about two to three inches away from the sticker for a few seconds, making sure to hit the entire area with heat and working from the inside out.
Now that the sticker is heated, take your plastic card and gently push it under the sticker's edge. If you see the adhesive residue starting to lift, you should be able to slowly peel the rest off, though it may be necessary to repeat the heating and peeling process, and your sticker might come off in bits rather than in one go.
You may have a layer of residue left on your car after the sticker is gone, at which point the question becomes how to remove sticker residue from a car. This is an easy fix: just take your clean, dry cloth and some tree sap remover or Goo Gone Automotive and wipe with gentle pressure until the residue is gone.
How to Get Stickers off a Car Window
If you want to know how to get stickers off your windows, this is a slightly different process and calls for a different set of items. While it is suggested that you can use a razor blade instead of a plastic card, be sure to never use a razor blade if you're trying to remove something from the inside of tinted windows, as this can leave large scratches on your window. You'll need the following items:
Razorblade or plastic card
Clean, dry towels
Rubbing alcohol
Dish soap and hot water
Once you have these items, follow these steps:
Use the razor blade to peel up a bit of the sticker, then remove it as cleanly as you can by hand.
Using the dish soap and hot water mixture with your clean towel, rub the sticker residue until it begins to dissipate. This may do the trick and finish the job, or you may have to continue with the next steps.
If the soap and hot water did not get all of the sticker residue off, you can take your razor blade and carefully scrape the residue until it lifts.
If you've got some particularly stubborn sticker residue and the above steps couldn't complete the job, rubbing alcohol often does the trick. Just soak a paper towel in the rubbing alcohol and scrub away, using the razor blade intermittently. A clean towel soaked in water will be sufficient to clean the area when you're finished.
Find More Car Care Tips at Kingdom Kia
Now that you know more about how to remove stickers from car windows, bumpers, and more, you'll know what it takes to make your Kia look good as new. Learn more car care tips and pay a visit to our Kia service center, where we offer a wide range of service and parts specials  designed to help you save money as well as get you back on the road in no time. Contact us today for more information, or to schedule an appointment near Fort Leonard Wood and Lake of the Ozarks!