What is Tire Rotation?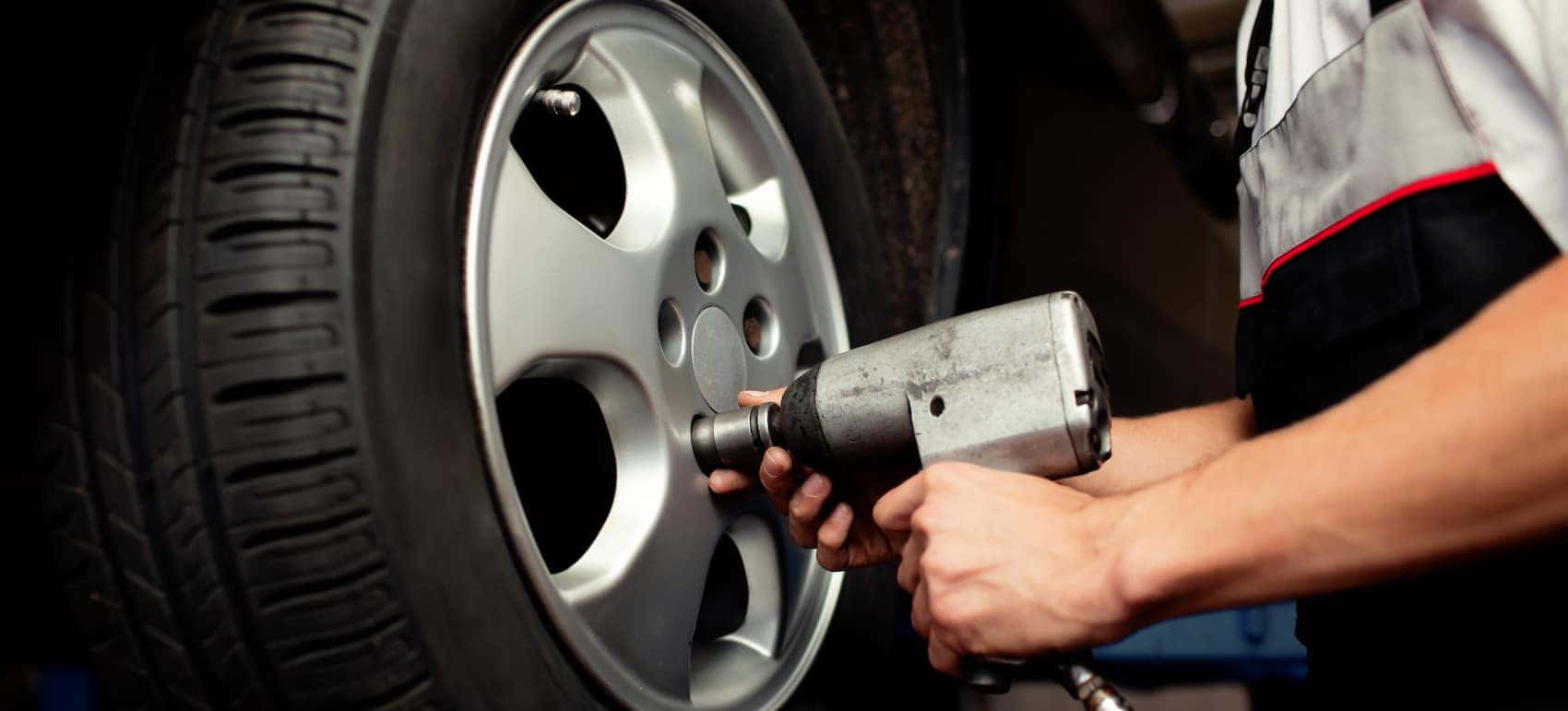 When it comes to maintaining the performance and safety of your Kia, tire rotation is essential. As a general rule, tires should be rotated every 5,000-7,500 miles. But what is tire rotation? Rotating your tires is simply switching the location of all four tires from front to back and/or from side to side. Be sure to review your Kia owner's manual for your model-specific recommended maintenance schedule. Additionally, the service center at Kingdom Kia can recommend how often to rotate tires for your specific model and schedule the rotation for you.
What About Tires on an AWD Vehicle?
Having a vehicle with AWD doesn't mean all four tires will wear evenly. Depending on conditions, AWD systems shift power between the front and rear wheels,causing uneven wear. Also, front tires generally wear more due to the added weight of the vehicle's engine and friction from steering. While the AWD Telluride offers better traction during infamous Lake of the Ozarks weather, its tires will need to be rotated more frequently. Most AWD or 4WD SUVs will need their tires rotated every 3,000-5,000 miles to maintain performance, stability, and traction.
What Does Tire Rotation Do?
There are more advantages to tire rotation besides simply making your tires last longer. Regular tire rotations provide these added benefits:
Promote Even Wear: Regular tire rotation ensures that your tires will wear evenly. For cars with a 2×4 drivetrain, the harder working tires will wear faster. Rotating the tires will slow this process and prevent uneven wear, which can be dangerous, leaving your tires susceptible to punctures or blowouts.
Preserve Balanced Handling: Properly rotated tires help your vehicle steer and handle better, which increases fuel efficiency. Proper balance is also important for the inclement weather conditions or alternate terrain you may experience throughout your St. James journeys. 
Maintain Good Traction: As your tires wear, they slowly lose the tire's original tread depth. By maintaining a regular tire rotation schedule, you'll prolong your tire's ability to grip the road as intended and avoid heavier wear on your front tires which can cause your car to slip in slick or icy conditions.
Need More Tire Advice? Ask Kingdom Kia!
To learn more about model-specific tire rotations or tire pressure and our no-cost Warranty Forever lifetime powertrain coverage for your vehicle, feel free to contact us at your convenience. Curious about your current tire wear? Stop by our showroom near Fort Leonard Wood for more information, or schedule a service appointment to have your tires inspected. Want to learn more? Be sure to compare the Kia Sedona vs. Toyota Sienna, or learn about the Kia Soul price with our team.